1970 Dodge Challenger nameplates
10-07-2009, 12:02 PM
Junior Member
Join Date: Oct 2009
Posts: 3
Likes: 0
Received 0 Likes on 0 Posts
1970 Dodge Challenger nameplates
---
Hi, I'm new on this board. My friend had his 1970 Dodge Challenger repainted, a beautiful job. He and I are going to install the nameplates--Challenger nameplates on each fender, Mopar star on the right fender and the Challenger nameplate on the decklid. We want them to be placed properly so we are wondering about the measurements, for examle, how high down from the peak of the fender, and the front edge of the door should the nameplates be placed? Also, the star, which goes down low, how high from the bottom edge of the fender and the door edge? And the Challenger nameplate for the decklid--I know it goes on the right, near the edge, on top, but how far up from the edge moulding and how far from the right edge of the decklid?

Thanks for your assistance.

Billy
10-08-2009, 06:06 AM
Senior Member
Join Date: Nov 2006
Location: Manassas, VA
Posts: 312
Likes: 0
Received 0 Likes on 0 Posts
---
First off welcome to the board.
Very good question. I would also like the measurments for the front fender. I didn't think about that before I had mine painted and didn't want to guess where they go.
Here is a picture of my trunk emblem, if you would like and can give you this info later on today when I get home. I'm not sure if you have the same spoiler or not, or if that makes a difference.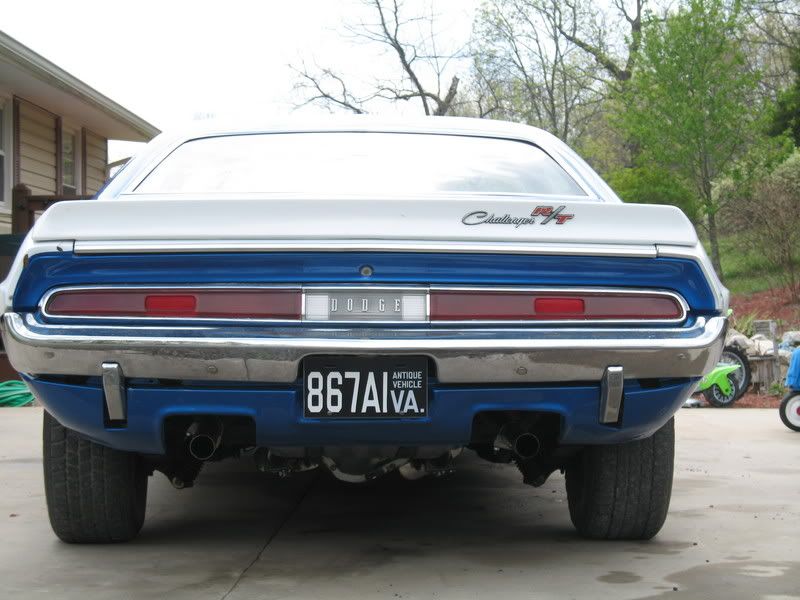 Thread
Thread Starter
Forum
Replies
Last Post
General 1970-1974 Dodge Challenger Discussions
General 1970-1974 Dodge Challenger Discussions
General 1970-1974 Dodge Challenger Discussions