Killer Hood?
12-12-2007, 06:25 AM
Member
Join Date: Sep 2007
Location:
Posts: 75
Likes: 0
Received 0 Likes on 0 Posts
Killer Hood?
---
I read Geoff Stunkard's E-Body article in the Dec. '07 Muscle Car Review, and one of his sidebars is causing me a little concern. He mentions that the Shaker wasn't available most of the model year because in early crash testing it came
through the windshield
. I remember reading one other place about hoods coming through the windshield, but I thought it was a problem with
all
the hoods. I think that's why on newer hoods (mid-model year 1970 and on?) the bracing under the hood was creased -- so it would fold down instead of shearing off and becoming a massive gillotine blade. Of course my hood has no creases in the bracing, although my original early hood
was
folded when I got it, and I don't think it had any creases either.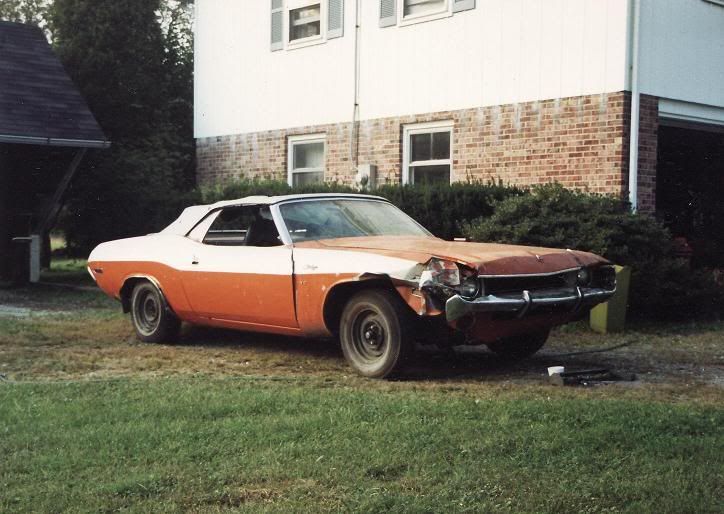 My wife and I are somewhat safety freaks; we and the kids are
always
buckled when the car leaves the curb -- that's why I installed shoulder belts front
and rear
in my Challenger (more on that later when I have time). Whenever I'm ready to do something stupid my wife says, "Don't you go and leave me with all these kids!" and it's usually enough to bring me to my senses.
I have no desire to eat that massive piece of steel that hangs off the front of my Challenger. I've been trying to find more information on the crash testing, to find out where the failure points are to see if I can reinforce them. IIHS didn't start crash testing until aroun 1990. NHTSA started in 1979. So whatever testing was done must have been done by Chrysler.
I just sent an email to Chrysler Historical asking for info. Has anyone else ever heard of (or worse yet seen) this problem?
Thread
Thread Starter
Forum
Replies
Last Post
General Dodge Challenger Discussions
General Dodge Challenger Discussions
General Dodge Challenger Discussions