Dad's B5 classic and my 70
08-26-2009, 03:10 AM
Senior Member
Join Date: Nov 2006
Location: Manassas, VA
Posts: 312
Likes: 0
Received 0 Likes on 0 Posts
Dad's B5 classic and my 70
---
My dad finally brought his B5 classic challenger to my house for some pictures, and I thought I would share them with everyone. The location isn't the best, but since I have a carb leak, this was the closest place we could do it.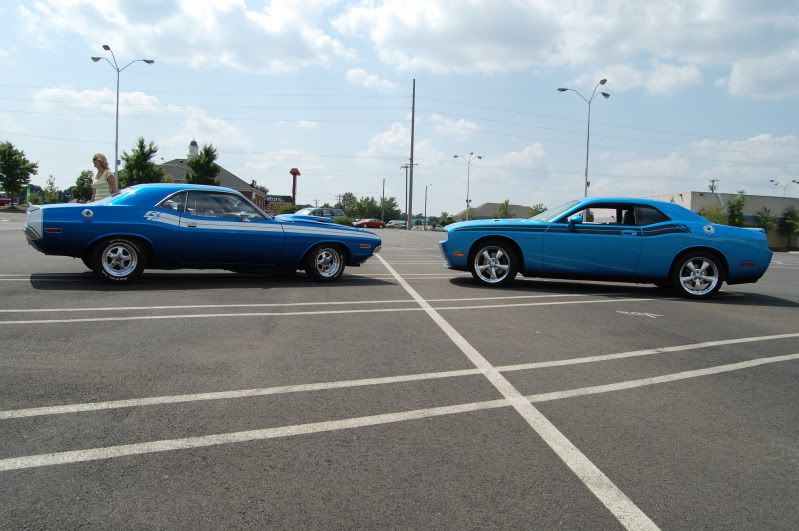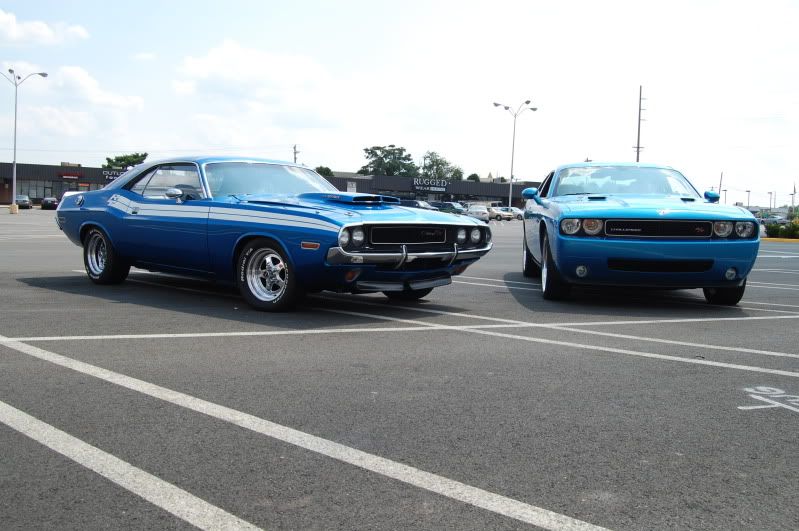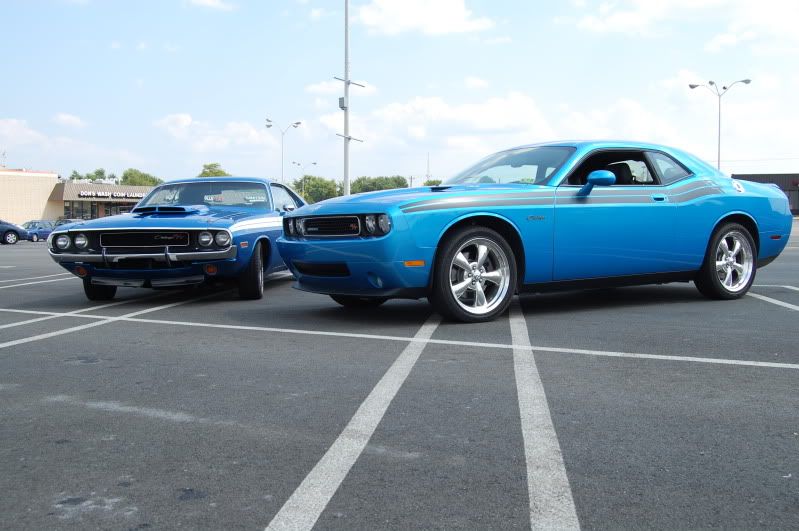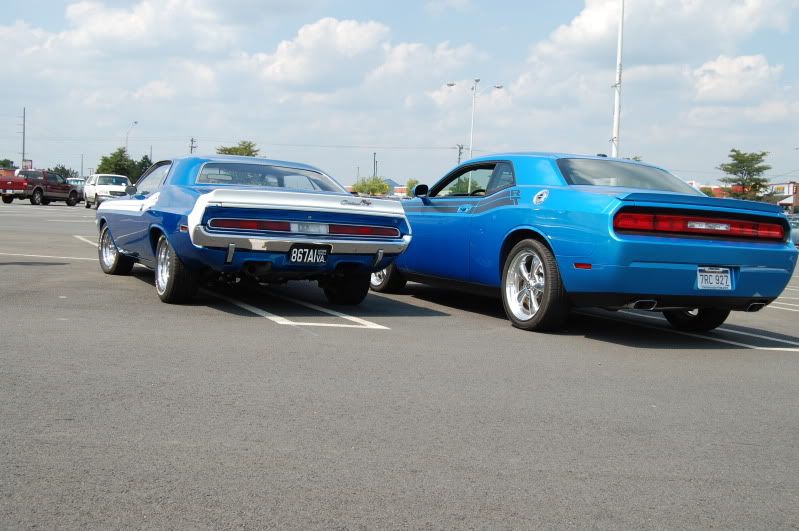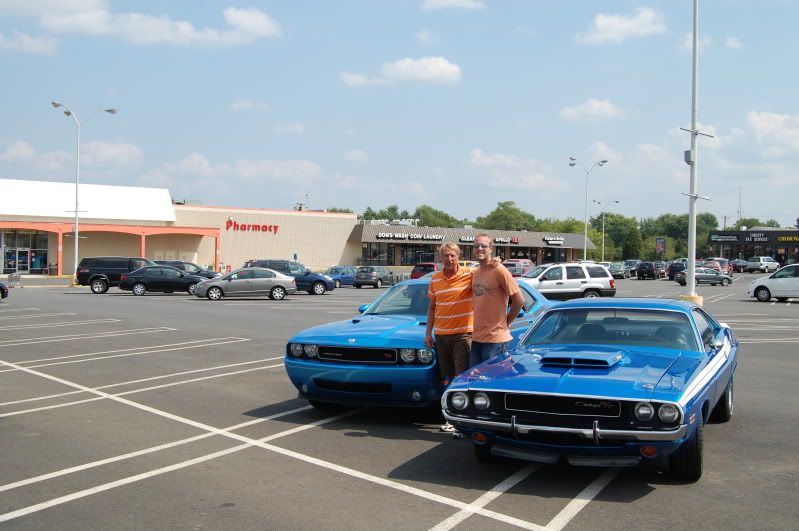 08-27-2009, 03:04 AM
Senior Member
Join Date: Nov 2006
Location: Manassas, VA
Posts: 312
Likes: 0
Received 0 Likes on 0 Posts
---
My dad says the same thing, "As much as the love the new challenger, the 70 is still better"

I didn't know that it was that much bigger until we had them side by side.

We did get a chance to be lined up side by side at a stop light. We went to about 35mph, needless to say there's no comparasion between new and old performance. I was left behind like I was standing still, but that has a lot to do my carbs being untuned (for the time being). I have the rebuild kits in hand and a promax kit on the way.
09-02-2009, 07:23 AM
---
AWESOME! a guy in my home town just got a B-5 Classic, he took the new Challenger Emblem out of the grille and put an old school one in on his. And on the spoiler too.
I LOVE that color! If I could I'd have one of those classic B-5's
Thread
Thread Starter
Forum
Replies
Last Post
General Dodge Challenger Discussions